doTERRA Lavender Essential Oil 15ml
Lavender Essential Oil
Lavandula angustifolia
Sourced in its native Europe, Lavender essential oil is calming and balancing. Popularly used to ease tension and stress during the workday, Lavender can also promote a restful night's sleep and soothe fussy babies.




Usage Tips:
For restful sleep, diffuse Lavender oil at bedtime to calm your mind and create a peaceful environment.
Take internally to reduce anxious feelings.*
Use in cooking to soften citrus flavors and to add a flavorful twist to marinades, baked goods, and desserts.
You can add Lavender to an evening bath to soak away the cares of the day, or put a drop on your pillow at night.
Freshen your linen closet, mattress, car, or the air by combining Lavender with water in a spray bottle.
Keep a bottle of Lavender on hand to soothe occasional skin irritations.
Learn More
What is Lavender Oil Used For?
Lavender essential oil is known for its calming and balancing properties. doTERRA Lavender essential oil is distilled from the freshly harvested flowering tops of the True Lavender plant (also known as English Lavender) from lavender farms in Bulgaria, France, and other areas of the world. Although often used at bedtime, Lavender essential oil is equally calming during the day. Lavender is popularly used to ease feelings of tension and encourage feelings of mental clarity and focus.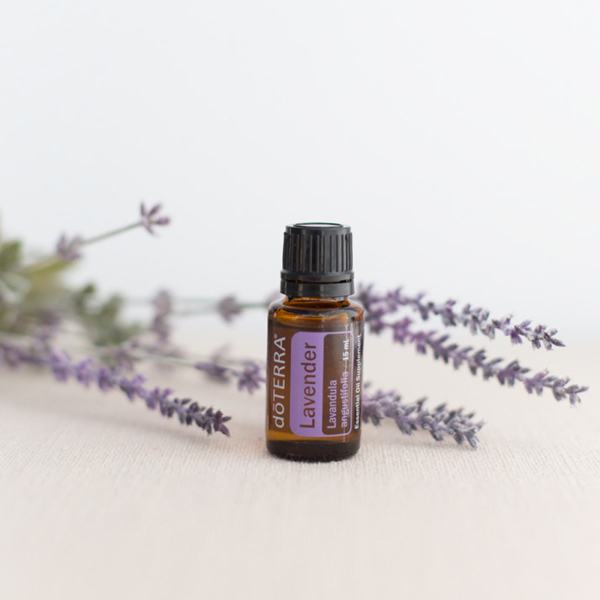 What Else is Lavender Oil Good For?
Lavender essential oil supports the immune system, the nervous system, and the cardiovascular system.* Used topically, Lavender can help keep the skin and scalp looking clean and healthy. It can also soothe minor skin irritations and bites. Lavender helps ease feelings of anxiousness and can be particularly calming during times of stress. It evokes feelings of self-awareness and relaxation.
How Can Lavender Oil Be Used?
The varied uses of Lavender essential oil make it perfect to keep on hand for topical, internal, and aromatic use. Use Lavender Touch Roll On for convenient topical use. Alone or as part of a blend, Lavender essential oil delivers benefits for people of all ages.